The Steve Madaio Trio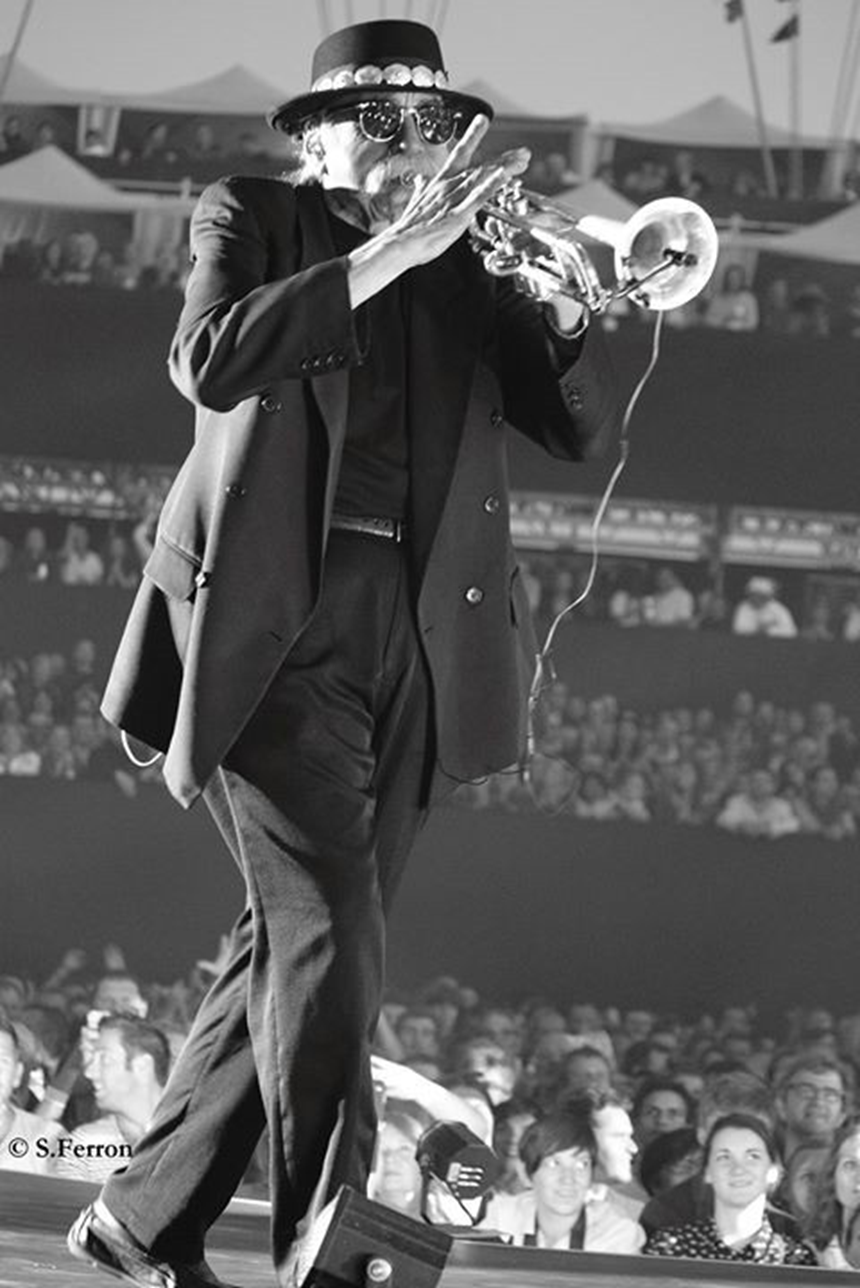 THE STEVE MADAIO TRIO
Trumpeter and recording artist Steve Madaio, originally from Brooklyn, New York, started playing trumpet when he was just 6 years old with his parents encouraging him from the get-go. By the time he was 15 he was playing in professional orchestras for plays on Broadway. Within 2 years he found himself playing with Paul Butterfield Blues Band at the Monterey Pop Festival an then at Woodstock in 1969.
An exceptionally talented and diverse musician, Madaio has toured with such bands as "The Beach Boys", Janice Joplin, and Stevie Wonder and did 2 world tours with "The Rolling Stones". When he resolved to live out his "dream roll" as a session player he worked with a multitude of well known artists like John Lennon, Madona, Bob Dylan, David Bowie, Rod Stewart and Barbara Streisand to name just a few and he became one of the most sought after recording session artists of the time.
Eventually settling in the Coachella Valley where he happily still resides, Steve does session work as well as playing with the Coachella Valley Symphony in 2013.
---
Starters
Iceberg Wedge
Ceasar Salad
Shrimp Cocktail
Caprese Salad
Beef Carpaccio
Action Station
Denver Cut Rib Eye
Main Dishes
Beef Short Rib over Parsnip
Beer Brine Salmon with Creamy Bacon Sauce
Pork Chop with Honey Sherry Glaze
Stuffed Chicken with Porcini Mushroom Marmalade
Sauteed Shrimp with Chorizo Sauce
Lamb Lollipops
Sides
Twice Baked Potato
Steamed Asparagus with Morel Mushroom Sauce
Green Bean Casserole
Assorted Dinner Rolls

Desserts
New York Cheesecake
Banana Foster and Rum Raisin Ice Cream
Black Forest Chocolate Cake
---
PRICE
Steak House Buffet....$49.00 per person*
Steak House Buffet and Wine Experience....$69.00 per person*
Cab is King: Cabernet from around the world
RESERVATIONS
Reservations are required and will fill up quickly. For more information call (760) 346-7060 Ext. 100.
SOLD OUT, WAIT LIST ONLY
*All prices are plus California state sales tax and gratuity. Schedule subject to change.
**Wine Experience may only be purchased as a package with the buffet dinner. No exceptions.