Lao Tizer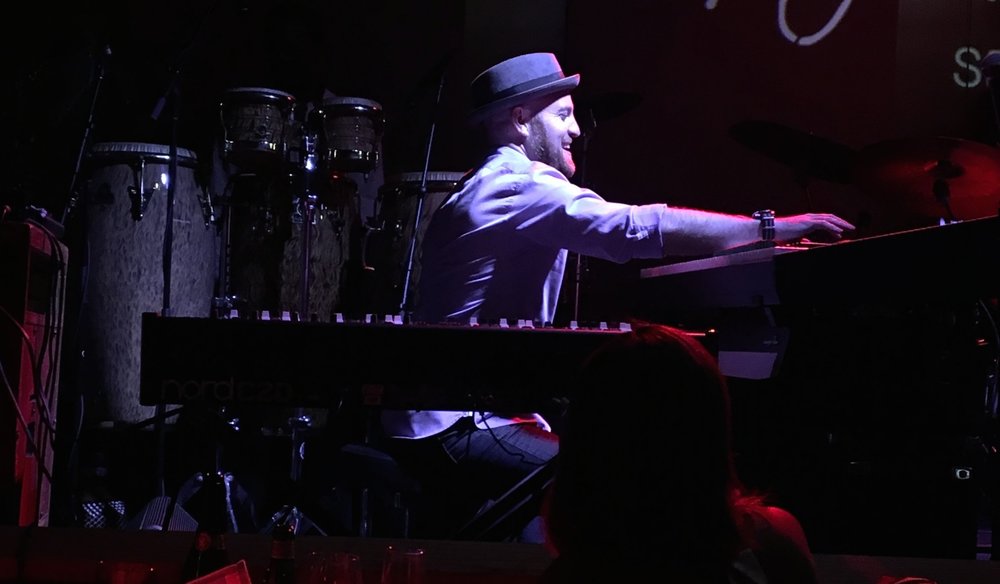 LAO TIZER JAZZ TRIO
Driven by an explosive mix of jazz, rock, classical , jam band influences and Afro Cuban and world rhythms, Downbeat—the first studio album by TIZER (now called The Lao Tizer Band—LTB), a multi-cultural band led by Boulder, CO native, keyboardist/composer Lao Tizer—throws down a high powered collection of 12 brand-new originals on this scintillating release of fresh instrumental music from one of today's rising stars of the world-fusion genre. Establishing themselves in the contemporary jazz world over the past few years, LTB has spurred comparisons of a modern twist to the 70s and early 80s heyday of jazz fusion, when trailblazing ensembles like Return To Forever, Mahavishnu Orchestra and Weather Report set the aesthetic standard. Learn More...
SEAFOOD BUFFET
Starters
Lobster Bisque
Shrimp and Oyster Bar
Gravlox
Lobster Papaya Salad with Date Vinaigrette
Mixed Greens
Roasted Vegetable Salad
Iceberg Wedge
Action Station
Lobster and Mushroom Ravioli
Main Dishes
Stuffed Chicken Sauce Soubise
Paprika Shrimp and Grits
White Fish Flans with Parsley Jus Garlic Crumble
Breaded Red Snapper with Tartar Sauce
Poached Salmon over Tomato Puree
Seafood Chili
Sides
Vegetable Medley
Lobster Has Browns
Assorted Dinner Rolls

Desserts
Cherry Cobbler
Pistachio Ice Cream
Vanilla Profiterole
Strawberry Pie
---
PRICE
Seafood Buffet....$49.00 per person*
Seafood Buffet and Wine Experience....$69.00 per person*
Featuring South America wines from Chile and Argentina
RESERVATIONS
Reservations are required and will fill up quickly. For more information call (760) 346-7060 Ext. 100.
*All prices are plus California state sales tax and gratuity. Schedule subject to change.
**Wine Experience may only be purchased as a package with the buffet dinner. No exceptions.