PGA Junior League Golf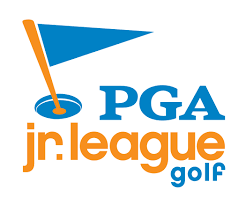 Join the Team: Register for PGA Junior League Golf Today!
PGA Junior League is a way for boys and girls ages 8 to 13 to play competitive golf in a fun and enjoyable environment. Participants get to play in a scramble format with their friends, and will receive coaching from PGA Professionals throughout the program. This fun experience welcomes players of all abilities.
Teammates, numbered jerseys, and coaching from PGA Professionals: PGA Junior League Golf is a fun, social, and inclusive way for your kids, ages 13 and under, to learn to play golf this year!
Desert Willow Golf Resort and The Palm Desert Golf Academy is offering PGA Junior League Golf for the first time, open to boys and girls of all skill levels - no prior playing experience is required. PGA Junior League Golf is a great way to get the whole family outdoors and on the golf course!
Participants Receive
Team jersey and bag tag

5 team practices and free range balls

4 regular season matches

opportunity to advance to All-Star team druing post season
League Schedule
Contact The Palm Desert Golf Academy for league schedule.
If you have any questions, please contact Paul Bucy, PGA, at [email protected]. You can also visit www.PGAJLG.com to learn more about PGA Junior League Golf.